Join our team
At PortaPros, we do so much more than rent portable restrooms. We help crews keep working. We let organizers focus on their events. We make sure wedding memories are perfect, guests feel welcome and impressions are great. We're here to help homes get built and schools to grow. We solve problems and help put out fires – literally. That's why we're always looking for folks that have a knack for service and a talent for finding solutions.
If you think you'd be a great fit, we'd love to hear from you. Apply using our online application form.
Why work at PortaPros?
We reward talent
We don't want to just find the right people; we want to keep them. We offer competitive wages, health insurance, paid time off, paid holidays, an employee assistance program and a retirement plan. We know our image and effectiveness hinges on our folks in the field. We want to make sure our people know they're appreciated. That way, they'll be willing to do the same for the customer.
We have values
And we take them seriously. We're committed to the Safety of our team and customers, even if that means changing equipment and processes. We believe that great business is built on Relationships, and those are best formed when you love and trust the company you work for. All together, this creates an Accountability that ensures the company, and our team members, will keep growing.
We're a little different
But in the best possible ways. The PortaPros Difference means that we take a lot of pride in providing Clean equipment with Reliable, Local service. But what does that mean? We treat our customers like neighbors, because they are. We're dependable. We're thorough. In other words, you'll be proud to wear our logo.
We love to give back
At PortaPros, we believe kids should have all the educational and physical resources they need to excel. We've partnered with some amazing groups to help the effort, and we're always looking for other ways to chip in. We want to do our part for an area that's already done so much for us.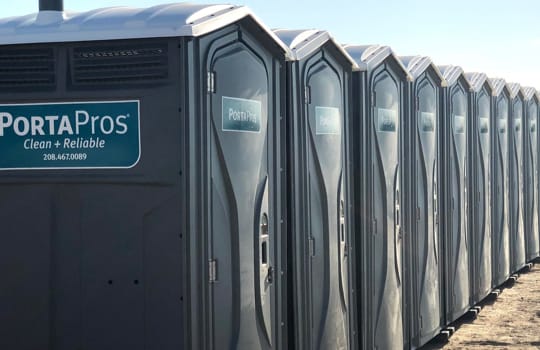 The PortaPros team
Meet the people that have created the culture we're so proud of at PortaPros. We happen to think they're the best folks in the industry, and we'd love the chance to prove it.
Meet the Team
Meet the rest of the family
The PortaPros family tree also includes ABC Sanitation, Treasure Valley Toilets and Anytime Portables.